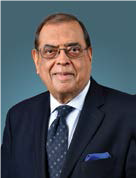 Mr Munir Shaikh joined Abbott in 1968 and has since served in several management positions with Abbott Asia, Latin America and United States including General Manager – Pakistan, General Manager – Caribbean, Director – Business Development, Pacific and Far East, Regional Director – Pacific / Asia / Africa, Regional Director – Southeast Asia / India in the Abbott International Division. He was named Vice President and Regional Director, Southeast Asia / Subcontinent – Korea in 2003 and appointed Divisional Vice President, Southeast Asia / Middle East / Africa, Abbott Nutrition International in June 2005 based in Singapore.
He is a fellow of the Institute of Chartered Accountant in English and Wales.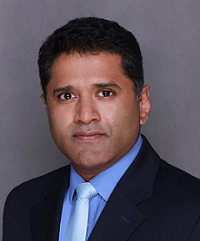 Mr Anil Joseph, aged 45, has an excellent track record of working with reputable companies across different business sectors (predominately Healthcare & FMCG). With over 25 years of experience, his focus areas included driving revenue and income growth; business turnaround and managing emerging markets. Hel has an extensive exposure in Sales & Marketing and General Management. Besides, having managed both Developed and Emerging Markets, Anil also has diverse experience of different countries and market types. As a P&L Head, he has managed multiple functions including Sales, Marketing, Key Account Management, Finance, Supply Chain, Quality, Customer Experience & Technical Service.
Prior to joining Abbott India, Anil was working with Abbott Laboratories, Singapore heading the Diagnostics Division (Transfusion Medicine) for APAC, China and Japan since March 2016. At Abbott Singapore, he was instrumental in setting up the Transfusion Medicine Business Unit in Asia Pacific building a team, developing retention and growth strategies and executing strategy in a high-pressure environment. He has worked with Johnson & Johnson and Coca-Cola in various senior leadership positions in India and across the Asia Pacific Region and has experience in managing growth, sustaining success, in a "start-up" environment as well as working in "turn around" situations.
Anil holds a Master's in Business Administration (dual specialization – Marketing & Human Resources) from Symbiosis Institute of Business Management, Pune University and Bachelor of Science (Mathematics) from C.M.S College, MG University, Kerala.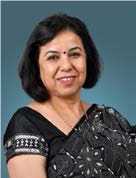 Ms Motwani is a Brand and Innovation expert with over 28 years' experience in Marketing across diverse industries. In her last executive role, she was the Chief Marketing & Digital Officer of Max Life Insurance. She is the Founder and Partner at 'Storm The Norm' an innovation company. She is also the author of Storm the Norm – first-of-its-kind collection of contemporary stories of truly inspiring businesses and brands from India that either wrote or rewrote the norms of their respective industries and brought in unprecedented change and vibrancy.
She is also an Advisor to World Bank and the Max Group. She was voted as one of the 50 Most Powerful Women in Indian Business by Business Today for three consecutive years since 2009. Ms Motwani was also recognized amongst the Top 50 Women in Media, Marketing and Advertising by Impact & Colors for 4 consecutive years since 2011. She has been conferred Women at Work Leadership Award 2011 by Asian Confederation of Business, and the Udyog Ratan by the Institute of Economic Studies.
Ms Motwani has been in the forefront of behaviour change projects such as Swacchh Bharat and Clean Ganga Mission. She writes for the Economic Times, Business Standard, India Today and Huffington Post. She holds a Bachelor of Science from Sophia College and a Masters of Business Administration (MBA) from University of Rajasthan.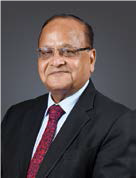 Mr Sudarshan Jain has over 35 years of rich business experience in field force management, brand building and overall business operations in healthcare companies. He has been associated with over 30 brands which are among the top 300 in the Indian Pharmaceutical industry. His experience covers Pharmaceutical, OTC, Hospital, Diagnostic & Nutrition business. He has played active role in shaping the healthcare policy and improving access to healthcare in India.
Mr Jain is the veteran in healthcare business. He has worked with several leading pharma companies such as Abbott Healthcare Private Limited, Piramal Healthcare Limited, Johnson & Johnson and Lupin.
Mr Jain has also served as Vice President of Organization of Pharmaceuticals Producers of India (OPPI) representing research based pharmaceutical companies. He is currently a Board member of Healthium Limited (Apax portfolio company), Zandu Chemicals Limited, PharmEasy, Indian Institute of Health Management Research, Jaipur, member of the Advisory Board of Narsee Monjee University, Mumbai (NMIMS), Board Member of Indian Education Society (IES) and Charter Member of The Indus Entrepreneurs, Mumbai (TiE). He is a Certified Executive Coach from Coaching Foundation of India.
Mr Jain has a B.Sc. Degree in Physics from St. Stephens College, Delhi University and an MBA from the Indian Institute of Management (IIM), Ahmedabad.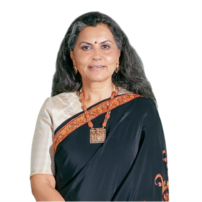 Ms Shalini Kamath has close to three decades of work experience in three distinct fields – Human Resources, Business Development and Social & Community Development and across two continents – India and Africa. She is a certified and practicing 'CEO & Leadership Coach'.
Ms Kamath's Human Resources (HR) career spans close to a decade and half with Group HR Head positions for Chevron Texaco India, Star India, KPMG India and Ambit Holdings. She was a key member of the Executive Leadership Team in each of her assignments. She was a 'Strategic Partner' to the businesses in providing business linked people solutions through change, renewal and transformation. In addition, her role in managing the corporate communications function at Ambit Holdings has given her the experience in building a strong corporate brand, both externally and internally.
Prior to her roles in HR, Ms Kamath was the Deputy Marketing Director at Raytheon India. She began her working career in Zambia and Botswana. Over a decade, she worked with the Governments of both the countries on several educational and social & community development projects. She acquired extensive experience in tripartite partnership projects related to community-oriented income generation programs.
Ms Kamath is an MBA graduate from Edinburgh Business School, UK. She has been trained at Harvard Business School in change and transformation. She is an alumnus of CSC Global leadership program and a certified Zenger Folkman Leadership4you trainer & facilitator.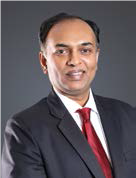 Mr Ambati comes with over 24 years of experience with GlaxoSmithKline Consumer Healthcare Limited (GSK Consumer) in various leadership positions across the Indian sub-continent, Middle East, North Africa and Asia. His last role till September 2015 was Regional Vice President & General Manager – Asia, GSK Consumer.
With an extensive background in consumer goods and OTC products, Mr Ambati brings strong business acumen and the ability honed in both developed and emerging markets. Having worked in various regions since joining GSK Consumer in 1992, one of his strongest assets is his ability to excel within diverse socio-cultural environments. Prior to his Asia appointment, he was the Vice President & General Manager for Middle East & North Africa where he spearheaded commercial operations across 17 countries in one of the company's fastest growing and most complex business environments.
Mr Ambati is an alumnus of the Indian Institute of Management, Ahmedabad and has a Bachelor's degree in Engineering (Mechanical) from the University of Bhopal.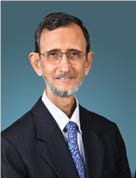 Mr Marfatia is a qualified law professional from Government Law College, Mumbai. He has been associated with the Company over the last 20 years and provides strong legal support to Abbott businesses in India. He has played a vital role in the acquisition of various brands and businesses and handled cross functional projects such as manufacturing reconfiguration/optimization and corporate restructuring. He has around 35 years of diverse experience in the Legal and Secretarial field.
Before joining the Company, Mr Marfatia was employed with Siemens India Limited for over 16 years and gained valuable experience in corporate compliance functions, litigation, industrial licensing, foreign collaborations, technology transfer arrangements, distribution arrangements and IPR matters, among others.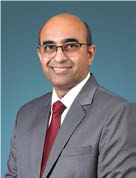 Mr Sonalker has over 28 years of experience in the Pharmaceutical, FMCG and Engineering Sectors. Prior to joining Abbott India, he worked with Bristol-Myers Squibb as Director – Finance, Voltas Ltd, Johnson & Johnson, Sanofi – Aventis in India and Germany.
He is a fellow Member of the Institute of Chartered Accountants of India.